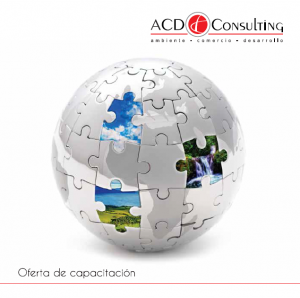 Develop and strengthen institutional capacity is key to improving the competitive position of a business, improve decision-making mechanisms in a public institution or enhance leadership in an NGO. Training is an organized educational process applied systematically in order to expand knowledge, develop skills and abilities, and change attitudes.
Therefore, training is an indispensable tool for continuous improvement of results and a facilitator of change and personal growth as well as business and institutional development.
In this context we offer a wide range of in-company courses and training programs, tailored to the needs of each client, according to the times and appropriate thematic requirements that will create value and achieve management goals.
After the training process, we can provide support and advice to implement and manage environmental compliance and social responsibility strategy processes contributing to the competitiveness and sustainability of the company and supporting obtaining environmental certifications such as the «Punto Verde» Ecuadorian Environmental Certification.
Courses offered:
ENVIRONMENTAL COMPLIANCE MANAGEMENT
Orients the business and facilitates the understanding of the environmental regulatory system so that it achieves implementation of sound environmental management in the economic activity performed.
We also offer courses tailored to environmental legislation, according to company requirements and the needs of the sector to which it belongs, facilitating the understanding of the sector's environmental regulatory system in the areas of industry, services, facilitate mining, hydrocarbons , telephony, infrastructure, agriculture, energy and power.
Addresses the proper establishment and management of community relations policy that integrates not only legal compliance aspects but also the social and environmental responsibility in the content of the management programs and plans of the activities to be developed.
SOCIAL RESPONSIBILITY AND ENVIRONMENT
The course provides a broad overview of the environmental dimension of social responsibility providing the business with theoretical management tools and methodologies that direct the management of social responsibility and promote the creation of best practices for environmental management.
It emphasizes good environmental practices that facilitate the improvement of the competitiveness of businesses.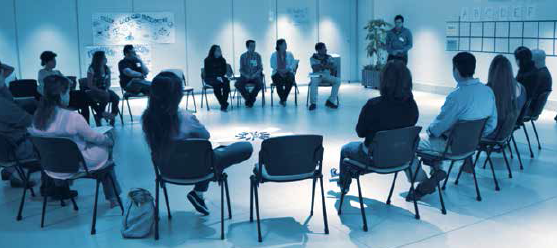 In addition, we address the following tools with specialized courses:
Water Footprint
Carbon footprint
Life-cycle assessment of products
Valuation of ecosystem services
Tools for communicating the sustainability of the company
For more information see the information document of our capacity building offer.